I've done it again. Bought more shoes that is...Two pairs in Bulgaria (red and white ones) and the rest last weekend, including a pair of black suede shoes from the 40's!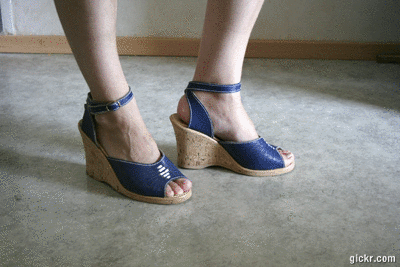 Unfortunately they where not exactly mint condition, one of the straps going round the back of the foot was missing (cut off?) but I recon that can be fixed...I hope. For the pictures I've used a piece of black elastic.
Check out the leather sole!
Also note that none of my new pairs are in the same colour- I've been on the hunt for shoes in blue and brown, and now I found some! The shoes from Bulgaria are new-new and the rest second hand-new. Four euros I paid for the three pairs of shoes over in Kauhava, where I also spotted a potential piece of furniture for our home. I just need to go back and pick it up in a car with a big enough trunk. If it's still there...