One of the highlights of the year for finding vintage goodies around here is the juthbacka market. This year I decided to go in full vintage gear (apart from glasses) so I put on
this dress
, white gloves, shoes and belt, and the white cardigan in the picture below;
I did a fake fringe and when I turned the camera on to take an outfit shot, the battery died. Above photo was taken in the dark evening after I got home...
On Saturday we went to Oulu to listen to a concert by the Riku Niemi Orchestra, which was absolutely awesome, and on Sunday we went to another fleamarket. Here's my finds from the weekend;
Everything but the shoes from Kärkkäinen (where we also stopped for some shopping on the way home) is second hand, some of which need to be altered a bit before they fit me...
Now this has to be the most exiting (and expensive) find at the market; 72 sheets of pattern cards from around 1954...But unfortunately missing the silver scissors scaling tool needed to get the pieces enlarged to the right size. This, of course, I didn't notice until I got home. *sigh* BUT, I have a feeling that I just saw this same catalogue on someone else's blog, but I can't remember or find where...Anybody seen it/have it? I could really use a picture of the scale next to a ruler or something so that I could start using these fabulous patterns!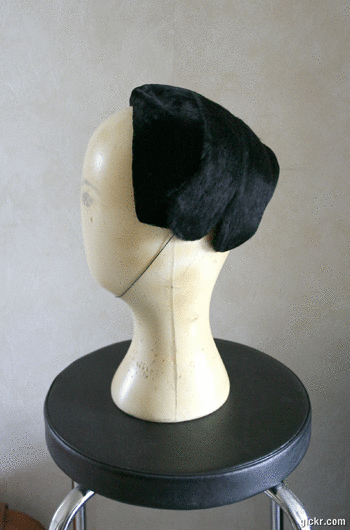 Finally, the second most exiting find, seen above, a real vintage half hat. I paid 30 euros for it (to a lady selling only vintage stuff and who knew how to charge people). I have been wanting one for ages, even tried to make one myself (not very successfully, I might add). So I could not just leave it there...

Anyway, I had a wonderful weekend and just started the second half of my holiday, so I think I'm gonna go off and start working of that growing pile of items in need of alteration. Have a great week!